Suggestions and Complaints
We welcome all comments on the services provided by the Practice.
You may submit any comments via our online Patient Feedback form.
Please note: This form should only be used to provide your feedback on the website, your experiences as a patient or the services we provide. Please do not use it to ask questions or request prescriptions as we are unable to respond or deal with these requests via the form – please use our Online Services instead.
Complaints Procedure
The doctors and staff at this practice are committed to providing high quality healthcare and services to patients.

We are constantly trying to monitor and improve our services to our patients. The practice welcomes any suggestions or comments you may wish to make to help us in our quest.
Comments or suggestions may be made either in writing or by speaking to the practice manager or anonymously by leaving a note in reception.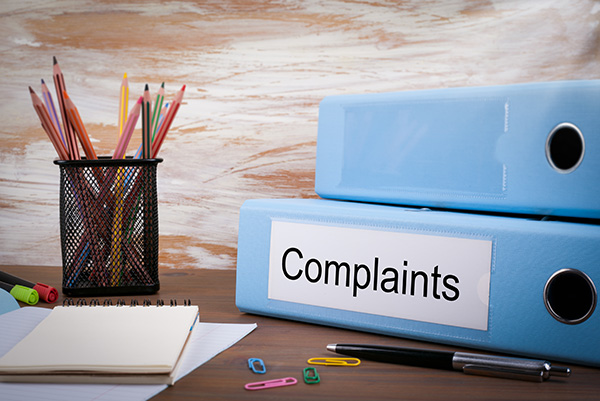 If you have a complaint or concern about the service you have received from the practice, please let us know.
We operate a complaints procedure as part of the NHS system for dealing with complaints. The  practice complaints procedure meets National criteria.
How to complain
It is best to tell a member of staff about any concerns or problems as soon as they arise and we will try and sort them out.
However, if your problem cannot be sorted out in this way you may wish to make a formal complaint.
Please let us have details of your complaint as soon as possible so we can find out what happened. It helps us if you can give us as full details as possible.
Complaints should be addressed to the Practice Manager or anyone of the Partners. (Please note the Partners have responsibility for all complaints but may devolve this responsibility to the Practice Manager with your consent.)
You can obtain a complaints form from reception if this would help you. Alternatively you can use our online form.
You can ask for an appointment with the manager in order to discuss your concerns. They will explain the complaint's procedure to you and will make sure that your concerns are dealt with promptly.
Or if you prefer you may wish to talk to someone not involved in your care, in which case you can ask the NHS England to investigate. It is up to the NHS England to decide whether or not to investigate the complaint.
You need to make your complaint within 12 months of the incident that caused the problem OR within 12 months of discovering that you have a problem relating to a specific incident.
What happens next
When we receive a complaint, we will decide whether we can resolve the complaint within 24 hours by taking immediate action. If this is not possible and the need for investigation is required under the formal process, we shall acknowledge receipt of the complaint within 3 working days. If necessary, we will also clarify with you any parts of the complaint that are not clear. We will offer you the opportunity of a discussion (which might be by telephone or a meeting) to agree a plan of how the complaint will be handled including any reasonable timescales for investigating and concluding the complaint. We will advise you of any subsequent delays in our investigation and the reason for this delay. A revised review date will be agreed with you.
When we look at your complaint we shall aim to:
Find out what happened and what went wrong
Apologise for the difficulties and distress you may have experienced
Identify what we can do to make sure the problem does not happen again
Learn from the experience
Complaining on behalf of someone else
Please note that we keep strictly to the rules on medical confidentiality. Medical records are protected by the Data Protection Act 1998. If you are complaining on behalf of someone else, we have to know that you have their permission to do so. A signed authority/consent note from the person concerned will be required unless they are incapable (due to illness) of providing this.
We hope that you will use our practice complaints procedure. We believe this will give us the best chance of putting right whatever has gone wrong and an opportunity to improve our practice.
Alternatively you can contact:
NHS England

PO Box 16738
Redditch
B97 9PT
Tel: 0300 311 22 33
Email: england.contactus@nhs.net
If you are dissatisfied with the outcome of the local resolution, you may request that your complaint is considered by the Parliamentary and Health Service Ombudsman
The Ombudsman is independent of the government and the NHS. The service is confidential and free. If you have any questions about whether the Ombudsman will be able to help you, or about how to make a complaint, you can contact their helpline below.
Further information about the Ombudsman is available at the Ombudsman website.
The Parliamentary and Health Service Ombudsman

Millbank Tower
Millbank SW1P 4QP
Email: Ombudsman website - contact us
Telephone: 0345 015 4033
Getting Help
NHS Complaints Advocacy in London
If you need any help from an independent body you may wish to contact the Voiceability Independent Complaints Advocacy Service on telephone number 0300 330 5454 or Textphone Number: 0786 002 2939.
They can help write letters for you and assist you to present your case if you wish and their service is free of charge.
VoiceAbility delivers NHS Complaints Advocacy across many boroughs of London and can support you in making your complaint.
Visit NHS Complaints Advocacy to find out more.
NHS Complaints Advocacy

C/O VoiceAbility
United House
North Road
London
N7 9DP
Online: Contact Us | NHS VoiceAbility