Reviews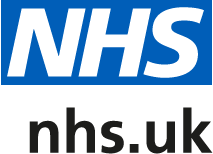 updated at 03:27pm on 17/02/2020
by Anonymous
Great practice
I have been to the surgery twice for different reasons in the last two weeks.on both occasions the service has been excellent . The reception staff are not only helpful but polite. The two Doctors that I saw have given thorough examinations and excellent diagnosis . Thank you all . A great practice .
Visited in November 2019, Posted on 21 November 2019
by Robert Thirkell
The best surgery, and wonderful to have, thank you all!
I have been with this surgery for nearly 40 years and it is truly wonderful. I have one particular doctor who I prefer to visit, who helped both my parents through life and death, she is able to interpret me as a whole person what I mean and when it matters. But she is very busy and not always available, however everyone else I have seen in the practice has been warm and helpful too, Coming from the top all listen and make you feel they have all the time for you even though they are under immense time pressure. I have always been able to get a same day appointment which is stunning, they refer me to specialists when necessary, but above all treat me as an individual human being. They respect the fact that I prefer to control symptoms through lifestyle change where possible and help me with that. They even call me when they get test results even the slightest bit off, I feel truly cared for, as did my parents over many years The most extraordinary thing is that despite cuts that have made it harder for all working in the NHS the service here has actually improved over the decades. The nursing staff are also lovely and helpful, an ethos that runs all through Holland Park surgery. So just to say thanks to everyone there, and anyone looking for a surgery, I doubt you will find better in Britain.
Visited in November 2018, Posted on 01 November 2018